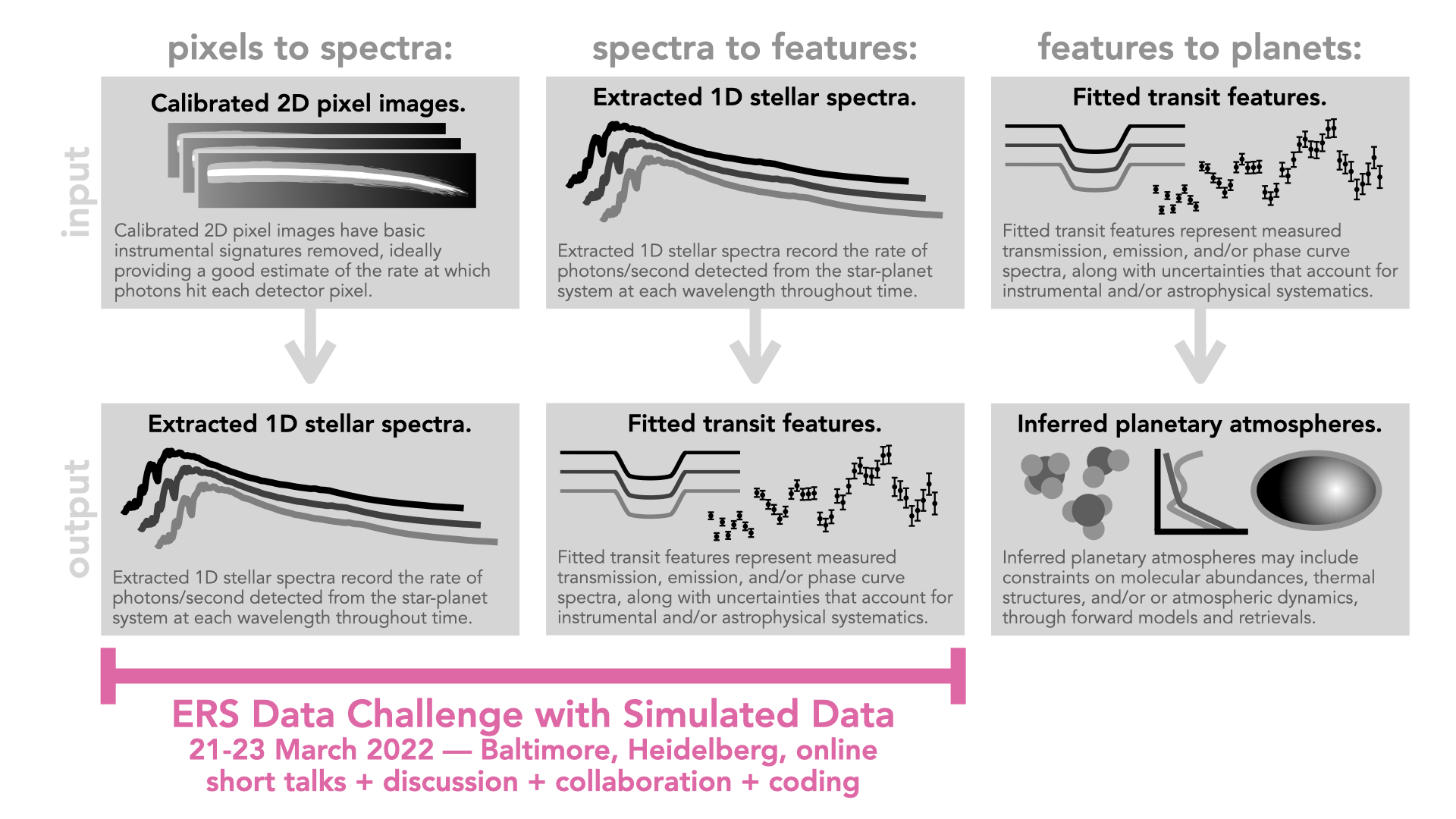 Spring 2022:
ERS Post-Launch Data Challenge #1: Simulated Data
The Transiting Exoplanet Community ERS team is conducting a data challenge exercise based on simulated data during the JWST commissioning period. The event will be held March 21-23, 2022 in-person at Baltimore, MD, USA and Heidelberg, Germany, with opportunities for remote participation.
Click here for details!